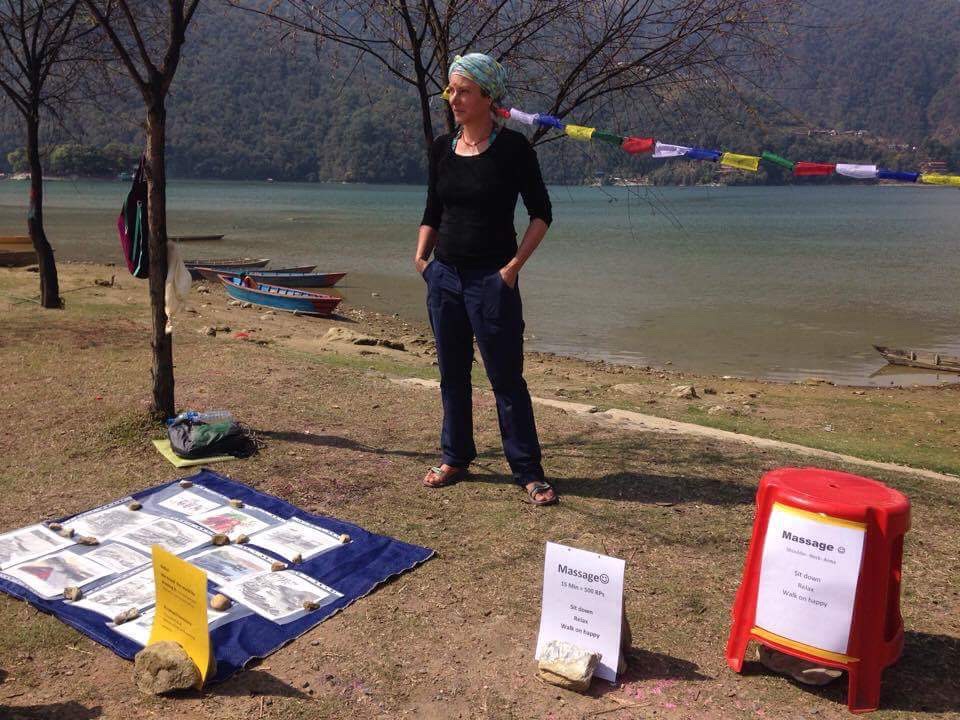 I am a masseuse/bodytherapist with a bachelor of Art who loves an independant lifestyle. My current aim is to balance my passion for art, hiking and bodywork. I am semi-nomadic, with a base in Berlin, while travelling to other places for several month.
This website serves mainly as a diary of my creative work.
If you are interested in working with me, get in touch: krabbenhoefts@gmail.com
Short story about my background:
Studied art in the Netherlands, graduated with a bachelor of Fine Arts.
Exposed my work in the Netherlands and Germany.
Moved to Berlin, too big but very arty.
Lots of odd jobs followed until I had enough from living "hand to mouth".
Several educations in massage, an excellent balance to art in my opinion.
Became a bodytherapist and opend my own center.
Missed art and decided to study two years of documentary film on the self-organised filmschool "FilmArche".
Making-of  of  "Königin und Schatten" –  proud;-)
Travelled and made my own documentaries, e.g.  ("Camino Portugues", "A visit in the big garden")
Decided that this should be my life, with a focus on bodywork, creativity and the outdoors.
Related:
Impressum/ responsible for this Website:
Sabrina Krabbenhoeft
Mail: krabbenhoefts@gmail.com
mobil: 0175 49 73 200